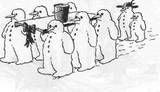 As Mike Tolbert lay face down on the field barely moving, a pall was cast over this Chargers' team and season. The best news after the game is that he seems to be alright after a scary fall that reminds everyone that even the toughest have their limits.
The Chargers reached their limit Sunday afternoon in a game that showed they had not conquered their early season problems. Playing in an unfocused and uninspired haze, this team does not have the fire, leadership and perspective to properly prepare for every game and play football with passion and a determination to win. The blame here lies with the coaches, players, and AJ Smith.
This team was not prepared to play at a high level early in the season nor were they consistent throughout the season. The blame here can fall most directly on Norv's shoulders. A coach needs to have a strong sense of how well his team will perform in real game conditions based on what goes on in practice. Norv has seemed a bit out of touch with reality this year in thinking this team was going to be one of the best ever in San Diego. The injury excuse has been trotted out time and again, but that seems invalid to me as these problems were evident in the very first game when injuries were not a factor.
In yesterday's game, Norv's call of a reverse on the first play from scrimmage with the Chargers on their own twenty yard-line showed a lack of trust in his team's ability start fast with its standard offense. Most coaches would save that type of play for mid-field situations so that a fumble or large loss wouldn't put the team back at it's own goal-line. The fumble in the exchange between Tolbert and Jackson set the tone for this game, but a team full of players with more heart and faith would have been able to come back from this mistake.
Randy McMichael was quoted in the U-T saying that from the beginning it like "it just wasn't our day." A team with great players and leaders would find a way to
make
their day. This game, as has already been said many times before, illustrated a microcosm of the season. Lack of preparation, leadership and experience led to terrible in game mistakes; the same qualities led to an inability to recover from these mistakes. This team too often wilted, instead of responded to, pressure.
AJ Smith is at fault here in that he needs to find players with more character. It's fine to draft nice "community" guys who aren't going to get DUI's or weapons possession charges, but a team also needs guys that refuse to lose. It seems right now, despite all its talent, the team hasn't acquired enough of the latter. AJ can rectify some of this, but Norv also has to inspire the players never to give up, prepare for every game properly, and to dominate teams they are superior to. He hasn't done that enough this year.
There are a lot of fans, as expected, calling for the firing of Norv and AJ, but I think things are still salvageable with this group and franchise. Norv will have to reconsider some his coaching practices. AJ will have to show a greater sense of urgency and less complacency in building a team that can challenge for the Super Bowl next year. As safe as their jobs are for 2011, another season out of the playoffs and all bets are off. Even in the midst of mourning this season, I'm hopeful for the next.